Welcome Message
Our business hours for both our restaurant and delivery service are between 4:00 pm to 9:30 pm (last order). We are open daily.
For more details, we would be too happy to answer any of your queries at:
Tel Toll Free: 1-300-222-100 (after 4:00 PM)
Our Other Telephone Numbers Are:
03-22733100, 03-22739100 and 03-22760113
Welcome To www.FattyCrabs.com. Take your time to browse around.
All of our food on the menu is ABSOLUTELY PORK FREE AND ALCOHOL FREE in the food.
We've been delivering deliciously gourmet cooked crabs to 6,000 satisfied customers and growing in central Klang Valley since October 10, 2010 until this very day..
We serve you the freshest, most meaty and one of the biggest captured-in-the-wild mangrove Indonesian crabs you could find in town (each crab is 650 gm and we sell on-per-kilogram basis). We can deliver these fingerliciously crabilicious crabs to your home or anywhere convenient where you can very comfortably enjoy your favourite crabs. Or you can dine-in at our restaurant at Taman Seputeh, Kuala Lumpur. The choice is yours!
We are happy to cater to parties both at homes and offices too.
You can conveniently find us, get special promotion coupon, order for delivery, make your table reservation Online, and lots more on your iPhone, Android devices, iPad by going to Find Us On Your Mobile Devices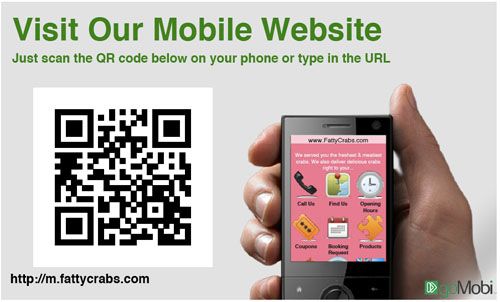 Healthy Delicious Tasty Crabs
Crabs are a good source of Omega-3 fatty acids, which are necessary for heart health and help to lower triglycerides and blood pressure, thereby reducing the risk of heart disease. The Omega-3 fatty acids contained in crabs are also believed to boost the immune system.
Parse error
: syntax error, unexpected T_ENDIF in
/home1/franco/public_html/wp-content/themes/theme1433/footer.php
on line
14